Teaching From HOme: Classroom Edition- After
Last week I showed you my little desk area off my kitchen where I made an impromptu work space last spring during our school's virtual teaching. Over the summer it had become a dumping ground for anything I didn't know what to do with- my school computer, grad school work, bills, books I had finished reading, random pieces of paper.
Once my school announced its plans for fall that included virtual teaching at least until Labor Day, I knew I had to clear it out and revamp it. Thankfully it's a small space, so while I don't have a ton of room, I also didn't have to buy a ton of things to make it work in a classroom setting.
I guess I should mention here that my I serve in two roles in my school. I am the gifted and talented teacher and I'm also the gifted and talented coordinator in charge of identification, testing, training the teachers, and helping them with enrichment in the classroom. Last year was learning the ropes, so I want to focus on coaching teachers this year more than I did.
Scroll down for pictures of this new home office that I'm super pumped about! And revisit my last blog post to see what is looked like before!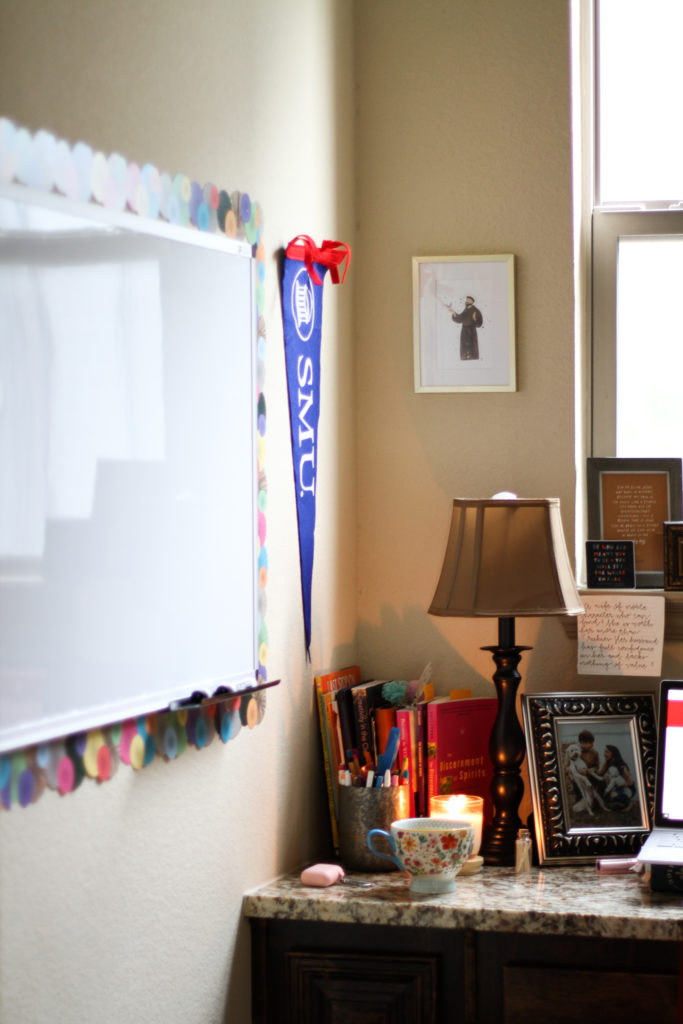 I knew I had to add a white board for instruction and I found a large one for a really good price on Amazon that was delivered quickly. It attached easily and I added border trim to make it look more like it was in a classroom. And of course, St. Francis is here cause Matty Bear likes to join me during my Zooms.
Sources: White Board Gold Frame with matting
Grey Frame with matting Friends Teacher Print Bulletin Border Trim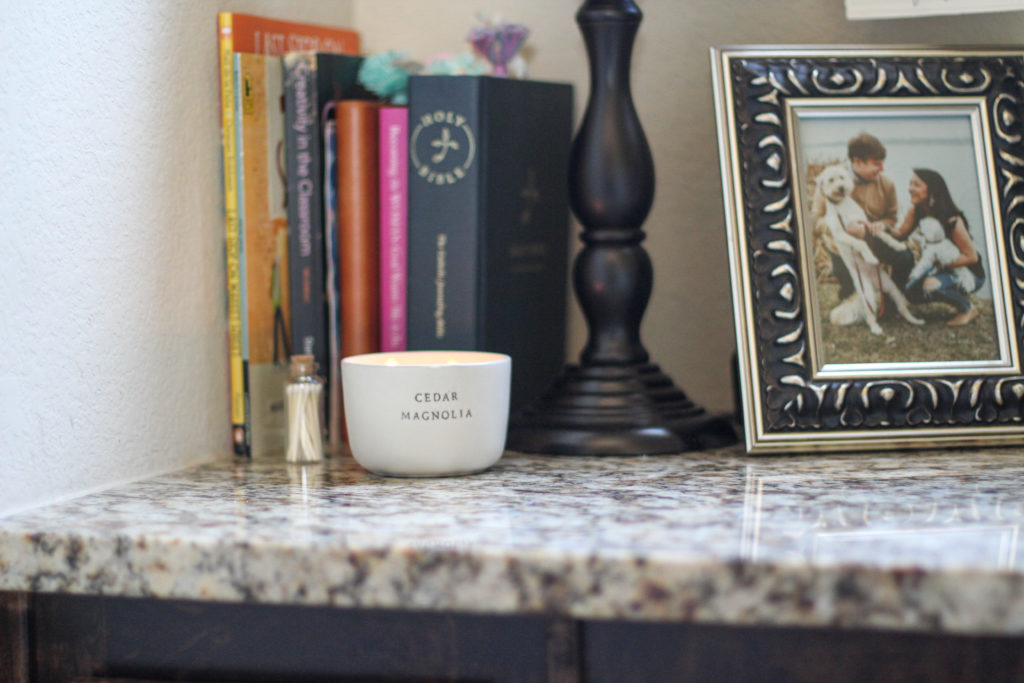 This new school year is going to be one of the most challenging I've ever faced. It is a logistical and work load nightmare. We are basically all first year teachers and anything that might have worked with us before has gone out the window. Believe teachers when we say we would MUCH rather be in our rooms and schools than at home.
Even though I know this isn't technically an office (P is using the actual office upstairs), I know I'm lucky to have a space in my home that I can create into a place where my students will learn and grow. I feel safe here. Matty is here. P is here. And soon my students will soon be here, too, ready to start making the magic happen all over again.